(Tom Petty and the Heartbreakers)
Este pagina es ?En Espa?

---


I'll admit I've been a bit lax about updates recently. However my
..erm..."songwriting" career etc. is blossoming, I made it in the school talent show!
I hope you all are keeping up with TP&THB by going to www.tompetty.com
I'm going to put up more pics, but I just get so busy with school!
BTW, for a site ten times better than mine (I'm sad to admit) go to GoneGator.com

If you need anything up here please e-mail me.

Everthing that has been posted here on
my website is moved to news once it is replaced with something else.
-Webmaster
PS I Am not Tom Petty, and do not know him
to find out who I am, sorta, click on the "About Me" section

AND
SIGN MY GUESTBOOK!!!
---
. .
---
Other Tom Petty & The Heartbreakers Info
Tom and the rest of the Heartbreakers' Bios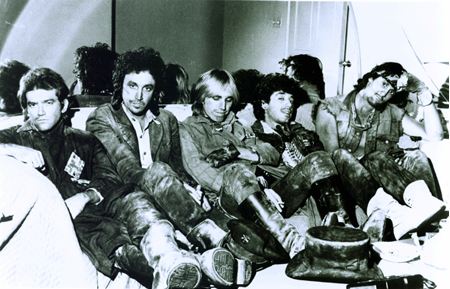 Tom Petty
Former Members: Stan Lynch
More Stuff:
Background on Tom Petty & The Heartbreakers
Tom and the gang's Quotes
Back to top
---

Something is incorrect, looks bad, or you actually like the site!

E-mail me Here




---
---
---
---