Full Moon fever
Tom Petty's first Album
Tom Petty's first Solo Album, a great success even without all the Heartbreakers.
---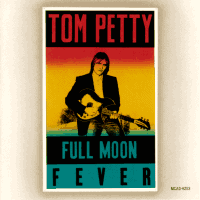 ---
1. Free Fallin' chordpro chord tab
2. I Won't Back Down chordpro chord
3. Love Is A Long Road chordpro chord
4. A Face In The Crowd chordpro chord
5. Runnin' Down A Dream chordpro chord tab
6. Feel A Whole Lot Better chord
7. Yer So Bad chordpro chordpro2 chord tab
8. Depending On You chordpro chord
9. The Apartment Song chordpro chord
10. Alright For Now chordpro
11. A Mind With A Heart Of Its Own
12. Zombie Zoo
---
Back to Tom Petty & THB Site



---

Something is incorrect, looks bad, or you actually like the site!
E-mail me Here
---