Wildflowers
A Tom Petty Solo Album
Tom Petty's second Solo Album, a great success even without all the Heartbreakers.
---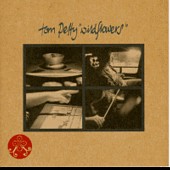 ---
1. Wildflowers chordpro tab chord
2. You Don't Know How It Feels chordpro tab chord
3. Time To Move On chordpro chord
4. You Wreck Me chordpro chord
5. It's Good To Be King chord
6. Only A Broken Heart chordpro chord
8. Don't Fade On Me chordpro
9. Hard On Me
10. Cabin Down Below chordpro chord
11. To Find A Friend chordpro chord
12. A Higher Place chord
13. House In The Woods
14. Crawling Back To You
15. Wake Up Time chord
---
Back to Tom Petty & THB Site



---

Something is incorrect, looks bad, or you actually like the site!
E-mail me Here
---